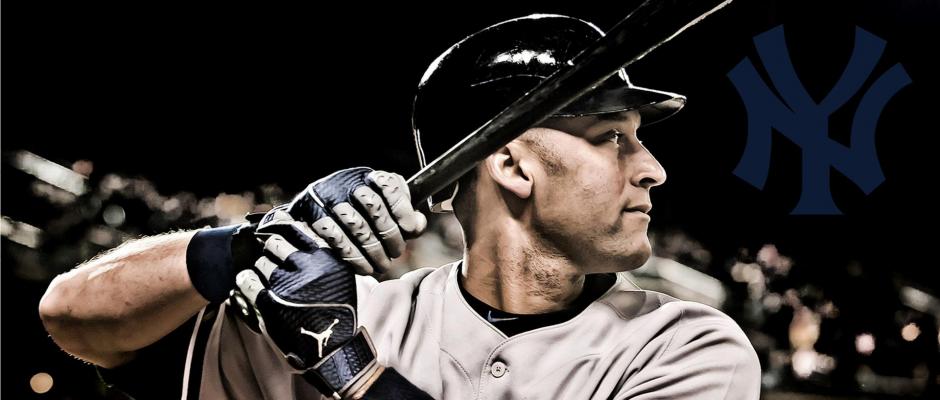 Home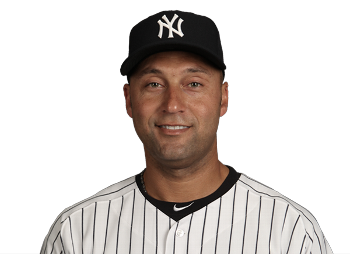 Welcome to my Derek Jeter Fan page. I'm glad everyone can share in my love for the great Derek Jeter. He is one of the greatest Yankees' of all time and has been my favorite player since he broke into the league in 1995.
I hope everyone enjoys the site and appreciates one of the best baseball players of all time.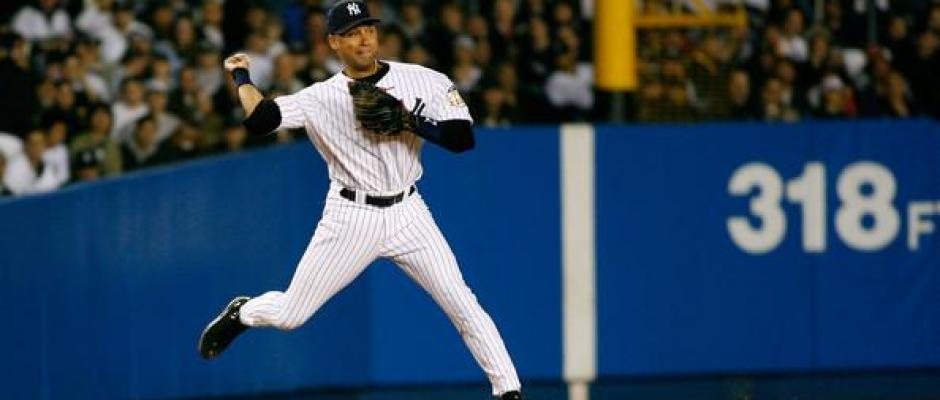 Derek Jeter was born on June 26, 1974, in Pequannock, New Jersey. He was drafted by the Yankees in 1992. During 1996, his first full season in the majors, his performance helped the Yankees win the World Series against the Braves. Since then, he's seen the Yankees to World Series wins in 1998, 1999, and 2000. Jeter is the all-time Yankees hit leader and was named team captain in 2003.
Derek Sanderson Jeter was born on June 26, 1974, in Pequannok, New Jersey. At an early age, Jeter showed that he had all the makings of a baseball great. During his senior year at Kalamazoo Central High School, he won several national sports awards, including being named the American High School Coaches Association's 1992 "High School Player of the Year," the 1992 "Gatorade High School Athlete of the Year" and USA Today's "High School Player of the Year.
Career with the Yankees
After graduation, Jeter was picked by the New York Yankees in the June 1992 draft. He first played in the minor leagues, hitting .295 with five home runs during the 1993 season. And Jeter's performance on the field only improved the next year. In 1994, he was selected as "Minor League Player of the Year" by several publications, including The Sporting News and Baseball America.
In 1995, Derek Jeter got his first shot at the major leagues when Yankees shortstop Tony Fernandez was put on the disabled list. Jeter made his debut on May 29 of that year, playing against the Seattle Mariners. The following year, in his first full season as a Major League Baseball player, he batted .314 with 10 home runs. The skilled shortstop also performed well in the infield—his fielding percentage was .969—and helped the Yankees win the World Series against the Atlanta Braves. Jeter won the 1996 American League Rookie of the Year Award for his performance that season.
Jeter has been an outstanding player in the major leagues since his rookie season. He helped the Yankees with more World Series wins in 1998, 1999 and 2000. In 2000, Jeter was named Most Valuable Player in the World Series and the All-Star Game. He also received Gold Glove Awards in 2004 and 2005 for his performance on the field. A consistently strong athlete—boasting a career batting average of .316 and average fielding percentage of .975 around this time—Jeter earned the respect and admiration of coaches, sports commentators, peers and fans. In 2009, he passed Lou Gehrig's record with this 2,722nd hit—the most in franchise history.